Vet to Vet Tennessee have two special events scheduled for September 16th at 1100 at Vet to Vet Tennessee's new office located at 403 Tellico Street N, Madisonville, TN.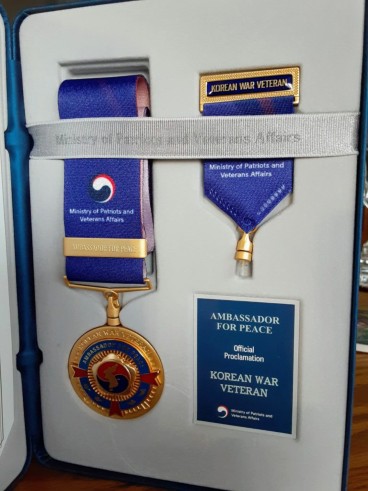 The first event is to present the Republic of South Korea's Ambassador for Peace Medal to Air Force Korean War Veteran Walter Price. VTVT has partnered with Monroe County Veterans Service Officer Andy Boyd and The Monroe County Buzz to help us identify Korean War Veterans. The Buzz published a front page article about VTVT's Korean Ambassador for Peace Medal program on July 18, 2020.
We have agreed once we identify the veteran or the veteran's family, we would present the medal in public at the new Robert "Bob" Hatley Monroe County Veterans Center. Andy has identify 91 year old Walter Price on July 29, 2020.
The second event is a Monroe County Veterans Court graduation. Mr. Wayman "Keith" Stephens was supposed to graduate on August 19th but due to health conditions was not able to attend. Monroe County Veterans Court Judge Dwaine Thomas and Beverly Powell has agreed to conduct the graduation in their old Courthouse (the new Veterans Center) immediately after the medal ceremony.
We hope you will be able to spread the word about our two events and hope you and your family will be able to attend.